Lien Waiver Fundamentals
Lien waivers are among the most common payment documents used in construction — but they are also among the most dangerous. Without a solid understanding of your company's legal rights, and what you stand to lose when signing a waiver, you will always be at the mercy of the parties above you on a project.
In Lien Waiver Fundamentals, our text and video lessons will guide you through the process in simple, easy-to-understand steps that ensure you avoid the most common — and costly — mistakes.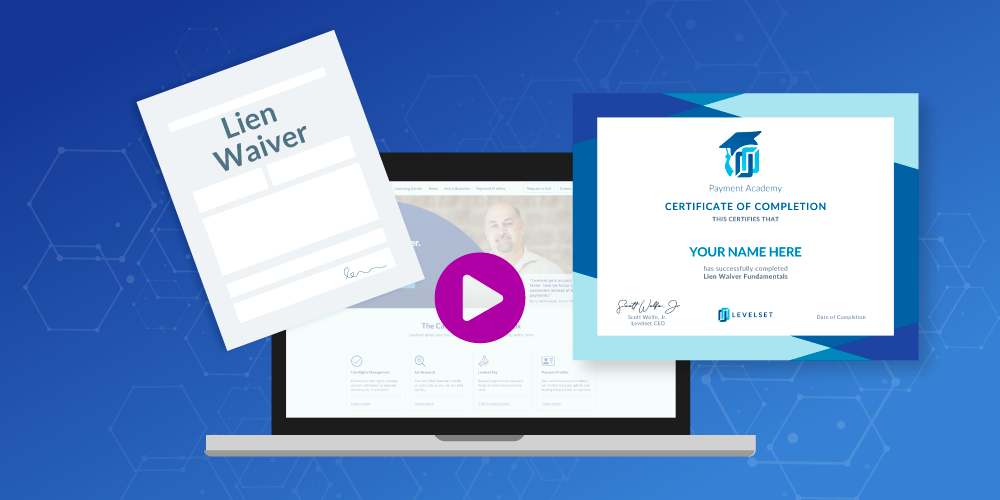 Course details
Cost: Free
Approx 51 mins to complete this course
Earn your certificate
What you will learn
Why lien waivers exist
The four different types of lien waivers
Details you need to review to ensure your company's interests are protected
How to identify when it's safe to sign a waiver
How certain states have made the waiver process fairer
Tips & best practices for collecting waivers from sub-tier parties
The biggest mistakes that companies make when dealing with waivers (and how to avoid them)
And more...
Meet your instructor
This course was written and edited as a collaboration between a number of construction lawyers and payment experts: